So, you have a new puppy or kitten. Now what do you do? To ensure the best start for your new pet, we recommend that you call us to schedule a new puppy/kitten wellness exam as soon as possible.
During this important first visit, we will examine your new pet for parasites and any possible eye, ear, nose and skin infections. We will also discuss proper nutrition for your pet and administer the appropriate vaccinations to ensure your new pet's continued health and happiness.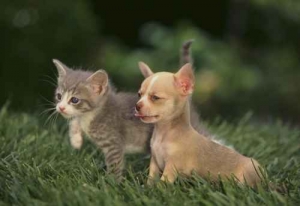 But that's not all! All new puppies and kittens will receive their first dose of heartworm, flea and intestinal parasite prevention free during this first visit.
Give us a call today to schedule your new pet's wellness exam: (727) 525-0966