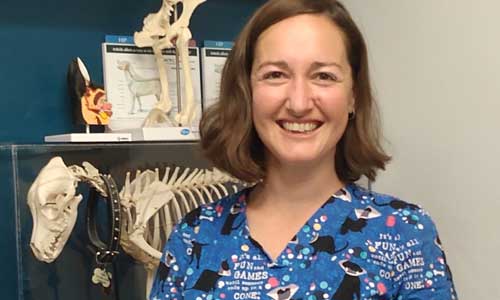 Mary Kolb, DVM
Dr. Mary Kolb is a 2011 Cornell graduate with a fun history of traveling the world, practicing veterinary medicine in multiple foreign countries while  her husband moved every few months for his job. She then worked in new Orleans in mixed practice, but primarily provided equine veterinary services for carriage horses for a short period prior to moving to Florida to be closer to family. She has been with us at the Animal Clinic of St. Petersburg since 2016, and has been such a joy for both clients and team members with her bubbly, upbeat personality and sensible approach to veterinary medicine.
Dr. Mary is a country girl at heart and lives on a 40 acre farm in Brooksville where she and her husband are raising three lovely girls, alongside their cattle, horses and chickens. They also have a rescued, faithful family dog and several farm cats. When Dr. Mary isn't "at work", she can be found playing outside, helping her husband maintain their blueberry fields.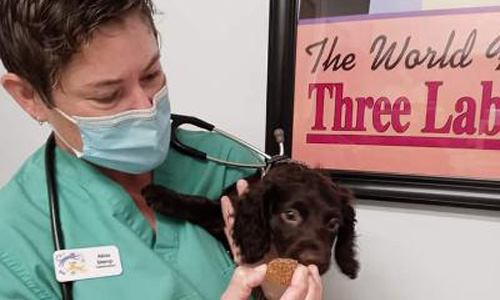 Alicia Stamp, DVM
Dr. Alicia Stamp
Dr. Stamp is a well-seasoned veterinarian with lots of amazing experience. Most recently she worked in a busy, multi doctor practice in California for several years.  She transferred here to Florida to be closer to her family, and we, here at The Animal Clinic of St. Petersburg, already consider her part of ours.
Dr. Stamp has a very soothing presence and a great "bedside manner". She is a fantastic educator to both clients and staff alike.
She enjoys many activities in her spare time, which mostly include any type of outdoor pursuit, such as paddle boarding, fly fishing, gardening, and hiking. (although she admits to having a hard time adjusting to our Florida heat). Her indoor interests consist of sewing, spinning and weaving and craft beer.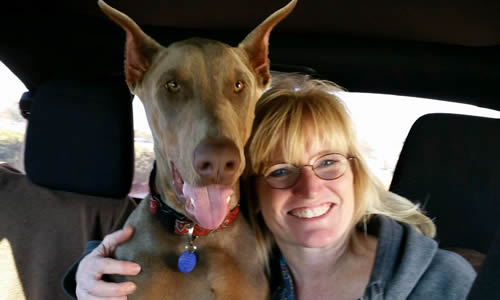 Libby Compton, CVT / Owner
Libby has been a veterinary technician at The Animal Clinic since 1994, working along side Dr.Burroughs, and now Dr. Mary Kolb. She has both her veterinary technology and architectural design degrees from SPC.
On a personal note, Libby has a hobby farm with her husband which includes horses, cattle, chickens, goats, and of course dogs. She enjoys very much spending time at home, as it is very relaxing to be outdoors on the farm, getting dirty. It is the best "grown up playground"!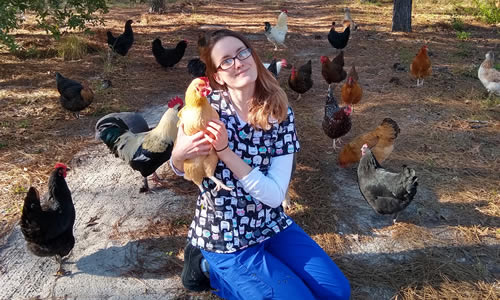 Sarah, CVT, Animal Massage Therapist
Sarah joined our team in 2016 as a Certified Small Animal Massage Practitioner, but quickly became much more than that. In fact, she has been working here as a veterinary technician while attending college. Sarah graduated in 2020 from the Veterinary Nursing program at St. Petersburg College and will soon to be fully credentialed.
Sarah has been around animals and the veterinary world her entire life and can't imagine her life being any other way. At home she has many of her own pets: dogs, cats, chickens, goats, hermit crabs, bees, fish, a snake, and a pig. She loves all kinds of critters.
Sarah lives in Brooksville with her husband and daughter. When she isn't working or learning more about veterinary medicine, she loves spending time with her family, whether at home or out in nature.
Sarah looks forward to many more years of working in the animal world.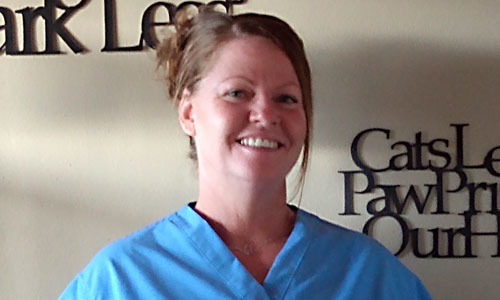 Dawnde, Vet Tech